This week we've released a couple items to make your life easier! That includes assigning items to other teams, selecting new users and visibility on the scorecard. Below are details of how we have updated the interface of Ninety.
Assigning Rocks/To-do's/Issues
An owner or admin in Ninety may want to assign an item to a team they are not on. Now when you change a team, you are able to assign a Rock, To-do, or Issue to any team and select a new user, instead of being blocked for not being on the team.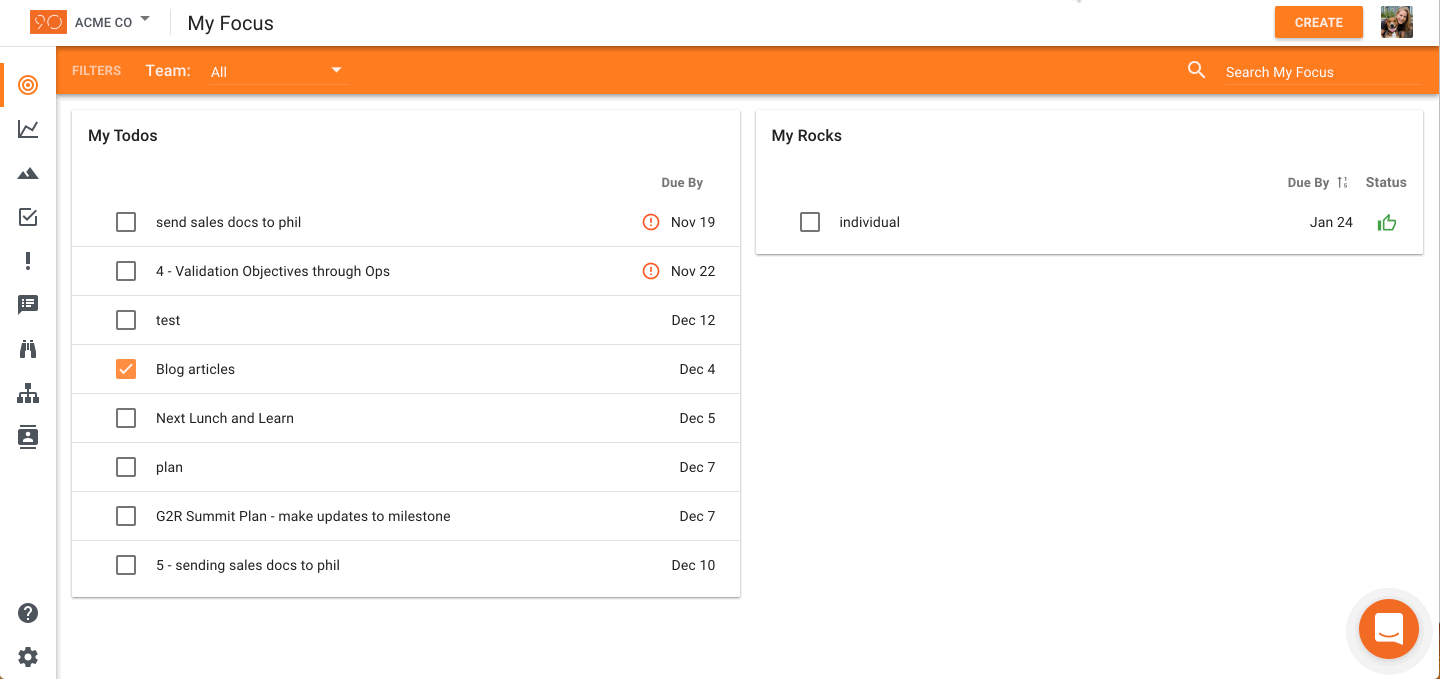 Restrictions of who can view the content on teams does still exist. So if you are a Manager, Managee, or Observer, you will still not be able to navigate to assign items to the teams you are not on.
New Multi-Selector Menu
As shown above, when re-assigning to-do's or selecting multiple teams in settings, you can now search the list and select "OK" rather than just clicking out of the drop-down.
View More on the Scorecard
The scorecard has been formatted so you can see more of your numbers at a glance. Have a 1920x1080 monitor? You can view all 13 weeks at once!
Due Date Sort: Ascending and Descending
Now instead of only being able to sort Old to New, click the Due by button again to reverse the order.
Issues Overflow on the V/TO™ PDF
Print your V/TO to PDF option and get a 3rd page if you have over 35 issues. Now you can export all your Long Term Issues no matter how many you have!